The Man in the Wide-Awake Hat Diary
The New Houses: Pugin's Last Years.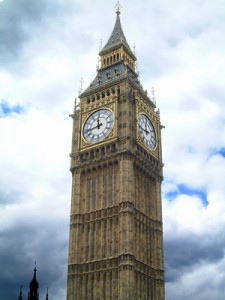 In 1844 Pugin, widowed for a second time in his short life, moved into his new house, The Grange, in Ramsgate with his young family and began working in earnest on the designs for the Houses of Parliament for Charles Barry. In February 1852, Charles Barry visited Pugin in Ramsgate and Pugin supplied him with the detailed design for the clock tower for the Palace of Westminster; this was Pugin's last design before descending into madness and, on 14th September, death in Ramsgate.
Dear Reader, in the last blog entry (which, if you haven't already read it, is below this one), I mentioned that we were doing a two pronged attack on the arty sensibilities of all Pugin-ophiles: prong 1, The Man in the Wide-Awake Hat, prong 2, An intimate evening with AWN Pugin … a smaller-scale performance, lasting about half and hour, and acting as a "curtain raiser" for the grander piece. Well, the little bit of blurb that you have (hopefully) just read, is the essence of the intimate evening: it will be followed by a short talk by "yours truly". This small scale, intimate and dramatic piece of theatre that follows Pugin through his last eight years of life, will be performed in small-ish spaces during November 2012.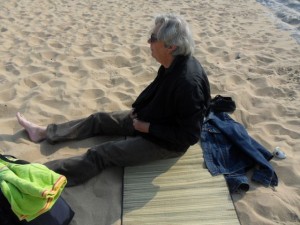 On the left is yours truly sitting on the beach and thinking. Not just ordinary thinking but blue sky thinking … I'm on the beach and although you can't see it, the sky is blue. And what, Dear Reader, am I thinking about? I shall tell you … or we'll be here all night … I'm thinking about how to make two pieces of theatre instead of just one. The thing is, the two pieces are going to be completely and utterly different in style and content; one is for huge venues and one for tiddily-tiny ones; one is big and bold, the other small and exacting; one is spectacle and the other is intimate; one is adventurous the other is perhaps more modest … both are exciting and innovative, (Sorry, I know those words are overused but I believe that they are the right ones to use in this case).
Dear Reader, a few weeks ago (August 25th, 26th and 27th) we had a spectacular arts festival, here in Ramsgate, Kent, The Summer Squall, run by Ramsgate Arts: Ramsgate Arts is a small team of people who spend thousands of hours a year attempting to create an exciting and innovative (doh, those words again) festival which will appeal to as wide an audience as possible and working with local and UK/International artists. This years festival was the best so far with thousands of people heading to our beautiful little town to partake in a wide variety of arty things … open studios, street art, street artists, street performers, theatre, music, cinema, dance, talks, workshops, sculptures, treasure hunts, walks, storytelling, arts and crafts market and much, much more. I spent most of the weekend in a church which used to be an old cinema (the flea pit) and is now also a theatre space, helping theatre companies, storytellers, comedians, musicians and all manner of arty people get-in and set up for their performances. It was a most exciting time and, as I moved chairs, altered lights, humped speakers, flats and bits of set, I realised what a wonderful life I lead and what an amazingly wide ranging group of arty people I was meeting. There are as many different ways of doing "art" as there are grains of sand in the photograph above. I watched, asked questions, listened and generally eaves-dropped on all sorts of conversations about how people made their art, how they started, where they went for inspiration, how they created their performances, films, sounds, music and so on … I found it completely INSPIRATIONAL!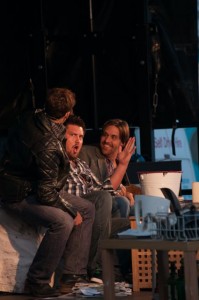 Inspiration is one of those "commodities" that is so difficult to define (so I'm not going to bother trying but if you have a definition, other than the well used one, e mail me) but I was inspired twenty times a day, at least, and I have had some very new thoughts about "The Man in the Wide-Awake Hat". It is very easy, when a project is quite difficult to put together, to rely on what you know and to take the simple and well trodden path to create a piece of theatre that is a bit like "that other thing" you did a few years ago. I'm getting on a bit now and I've made lots of pieces of theatre and to create a production in a completely and totally different way is quite difficult … it is also daunting, worrying and not the way to give yourself an easy life … but where is the fun in that? I have been inspired by other artists, like these three here in the photo from Up-Close Opera (they performed an open air La Boheme next to the beach) and by street performers and storytellers and … lots of others. So, today I am mostly thinking about how to RE-create a show that I thought I knew what it was and how it worked … it is all about excitement and innovation (doh) and re-thinking your original ideas and indeed, throwing a lot of them out! I have two shows to make: both totally different to each other, both based on the life of AWN Pugin and both more or less written … I can see a few weeks of re-writes and experimentation taking place … I can see some late nights, some long conversations, some heartache and throwing my toys out of the pram and lots of walks along the beach wrestling with my own brain (much less messy than wrestling with someone else's brain) and why oh why! have I chosen this week to give up alcohol for a short while?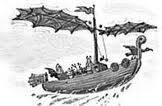 I need one of these … a flying Viking boat … to take me high into the air so that some of that blue-sky thinking can be achieved. And talking of flying Viking boats … Noggin the Nog … a new show that I'm involved with had its World Premier at The Summer Squall and it seemed to work very well and was incredibly well received … so look out for it next year … 2013!
Dear Reader, I have been on quite a personal arty journey in the last few weeks; lots of new thoughts and ideas and lots of questions have been asked (me asking me, you understand) and so, as is often the case at the end of a long journey, I need to unpack, wash all my grubby artefacts, rest, re-evaluate, take stock and generally re-think everything I know and everything I don't know. What a wonderful world we live in (if you don't count the wars and the suffering) and how fabulous that I have been reminded that it is a wonderful world!
This blog will be back … soon!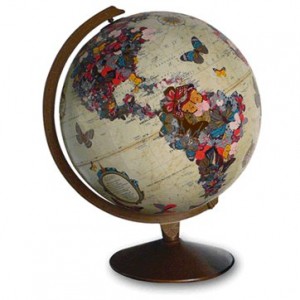 Over the next nine months Mischievous Theatrewill be running workshops, talks, working with community and educational groups and, of course, continuing to create an astonishing piece of multi-media theatre … as well as a slightly smaller piece but that will be equally astonishing. That is the wonderful world on the right by the way.