The Man in the Wide-Awake Hat Diary
Hob-Nailed Boots?
Dear Reader, it has been a long time since I have put pen to paper or even finger to keyboard. Why, I hear you ask? Well, it has been a funny couple of months, I answer … funny, as in slightly strange rather than particularly peculiar or even peculiarly ha ha or even particularly tee hee! Slightly strange in a very-creative-but-something-totally-different sort of way. I think I've made myself clear! Life sometimes has this knack of wearing hob-nailed boots and jumping up and down on one's creative plans.
I suppose it all started back in August. Down here in Ramsgate, Kent, which is on the little bobbly bit that sticks out into the English Channel, we have an arts festival; The Summer Squall. This year (2012) was the third Squall, and a fabulous long weekend it was … we had Opera, Theatre, Street Performance, Visual art, Storytelling, Music and a hundred other things. I usually end up doing far too much, being a part of Ramsgate Arts who organise the festival but this year I had to concentrate on Noggin the Nog; a theatrical production of Oliver Postgate and Peter Firmin's beautiful films from the early 1960s and 70s. Mischievous Theatre is working with Third Party Productions to produce a play based on these beautiful films (you should be able to find more information about the production somewhere else on this site and to find out more about Noggin the Nog and Third Party Productions, I will add a couple of links to the end of this post).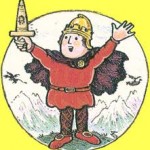 Just to deviate slightly from what I was saying about why I haven't added to the blog for some weeks, I would like to talk a little bit about stories and storytelling or rather story showing. About a million years ago, when I was a young man, there was a documentary on the BBC (I think) about China … it was called something like "In the Mouth of the Dragon" … or something completely different … anyway, it looked at life in China. One episode began, whilst the credits were going up the screen and the programmes opening music was playing, with the screen filled with a pair of very skinny legs pedalling a bicycle up a ridiculously steep hill. Slowly the camera panned out and you could see that it was an elderly man cycling in a very remote part of rural China and his bike was a bit like an Italian Ice cream sellers bike, or rather, trike, with two wheels on the front and a large box … he also had a small trailer on it (I think, though my memory is very hazy).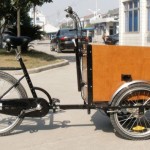 He eventually arrived at a small village where he was taken inside, given a chance to wash and was then fed. He then went back outside where the entire village had gathered around his bike. He opened the box and pulled out a kind of flip-chart contraption. He opened the flip-chart and on the first page was a beautiful drawing of a young rural woman. He started to tell a story and at exciting moments in his story he flipped the chart over and there was another beautifully drawn and coloured picture that related to his tale. Now, I have no idea what his story was about, it was in Chinese and I have barely mastered English but … it didn't matter. The camera, you see, was not only focussing on the storyteller but also the audience … and they were in raptures … they were laughing, they were surprised, they were scared, sad, and every other emotion you can think of. Now, this was 40 years ago and I'm sure that the rural area that he was telling his stories in did not have television, it was before smart phones and kindle and the like, so maybe the audience were not inundated with recreational diversions but even so, they were rapt. And, indeed, so was I. It got me a thinking, Dear Reader! Storytelling, in all its forms, can transport people to another place; another world. It can open people's eyes, it can bring people together, it can inform, provoke, entrance and entertain. So, I thought, I should always try to make theatre that has at its heart … stories: and as far as I can remember, I have always done this. Of course, there are millions of ways of telling a story. Now, back to the plot; Noggin the Nog is fantastic storytelling and Peter Firmin's drawings are beautiful, simple and very informative; they aid the wonderful storytelling of Oliver Postgate; they lift these simply told stories into the realm of genius.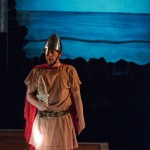 Third Party Productions, with a little bit of help from Mischievous Theatre and stylishly directed by John Wright, is producing "The Sagas of Noggin the Nog". Through the use of live action, live music, puppets and video projection of Peter Firmin's original film, we are re-telling these beautiful stories in theatres up and down the land. We premiered the first half of the show at the Summer Squall and we are going into rehearsal soon (end of November) to add another of the tales to make a full length show. And now, Dear Reader, the nub of the tale. "The Man in the Wide-Awake Hat", which is going into production next summer (2013) has had a bit of a sabbatical … I have had a bit of a sabbatical from "The Man in the Wide-Awake Hat" to be strictly truthful but all is still in hand. A little break from AWN Pugin has done me the world of good. I have re-kindled my inundated enthusiasm for the Victorian polymath by working on other creative things. To whit: Noggin the Nog, You All Know Me – I'm Jack Ruby (a play written and performed by Cliff Barry and with a bit of directorial help from yours truly), a new play (as yet untitled) about Edith Cavell, the First World War nurse executed for helping allied soldiers escape from occupied Belgium, The Chalkies, a series of stories for young people and painting my front door which had become visually very sad.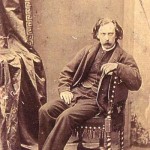 I didn't completely forsake "The Man …" over the last couple of months. I performed a short one-man piece for Kent Coastal Week at the Grange, Pugin's home in Ramsgate, based on the memoirs of John Hardman Powell (the Victorian gentleman on the left). We also put a call out for Designers to work on the project and I am at the moment trawling through the CVs, photographs, websites and videos looking for the right person. I have also done a number of talks and workshops and we are also working on the community and educational strands to the project and … and … and … it is never ending Dear Reader.
So, I hope that this instalment of the blog has a) answered the question that I (and surely you too, Dear Reader)posed at the top of the page, b) satisfied your craving for more news and c) informed you of all the other wonderful stuff that is going on down here on the bobbly bit that sticks out into the English Channel.
But now the Hob-Nailed Boots of time have trampled on my creative juices … ugh … and I must, for now at least, love you and leave you. See you soon Dear Reader and in the meantime, look out for Noggin and Jack Ruby.
Here are a few links:
www.facebook.com/kingofthenogs