Warning
: file_get_contents(http://api.twitter.com/1/statuses/user_timeline/MischievousThtr.json) [
function.file-get-contents
]: failed to open stream: HTTP request failed! HTTP/1.0 403 Forbidden in
E:\Domains\m\mischievoustheatre.co.uk-1082573886\user\htdocs\wp-content\themes\mischievous\welcome.php
on line
17
Mischievous Theatre
We make theatre that is exhilarating, provocative and mischievous.

Mischievous Theatre CIC, based on the Isle of Thanet, was formed in 2012 to create stimulating theatre and to encourage a greater involvement in the arts by the people of East Kent, particularly Thanet, and to tour work both nationally and internationally. As theatre makers our ambitions are to produce quality theatre that intrigues, challenges and delights; to play with form and style, to experiment, to cross arts boundaries, to surprise ourselves and our audiences, to incorporate new technologies and old ones, to make work that makes us question ourselves and the world around us, to tell stories old and stories new and to do all of this in a place where the world of the audience and the world of the performers meet.

The Isle of Thanet sticks out into the English Channel. It has a harbour, miles of sandy beaches, white cliffs, a number of small towns and villages, some extraordinary architecture and an "edge of the world" atmosphere. Historically the Isle of Thanet was a "jumping off" point for people to invade the continent, both tourists and armies, and a "very good place" to begin your invasion of Britain. The present day population of Thanet is, as it has been for centuries, a wonderful mixture of native Thanetians, a bizarre and eclectic assembly of incomers and an equally strange coterie of "Transients". The upshot of this is an unconventional, eccentric and slightly wacky identity that is unique within the shores of Britain. Its people, its history, its vibrant cultural scene and the thousands of stories it holds makes Thanet a treasury of knowledge, experience and wonder. We want to share some of those stories, some of that history and some of that wonder with a wider audience. To this end, Mischievous, takes work made in Thanet to the rest of the world and, in doing so, we hopefully illuminate this treasury of culture for those people game enough to live here.

We are also really excited to announce, that Mischievous Theatre is now an associate company of Theatre Royal Margate

http://theatreroyalmargate.com/about-us/supporting-artists/

What Theatre Royal Margate has to say about it …

"Through working with selected artists and companies we are establishing deeper relationships with our audiences, providing a new forum for artistic activity, and improving the artistic offer to East Kent. Our commitment to supporting fresh and exciting artists includes offering a range of mentoring activities alongside professional development and showcasing opportunities for selected Kent-based theatre artists. These are our associate companies, engaged with us for two years enabling us to promote a vibrant cutting edge culture of new work development."

What Mischievous Theatre has to say about it …

"Being connected to a major provincial theatre is very exciting for us. We are always looking to discover ways to find new audiences, get to know our regular audiences better and to give our audiences a better cultural experience. Being associated with TRM allows us to do this in a mutually supportive manner. We are more able, with TRM beside us, to explore and create new work for East Kent and beyond, that will ultimately benefit the Theatre Royal, Mischievous Theatre and enable us to connect more fruitfully with our audiences and followers."
Supporting us
Mischievous Theatre looks to the future.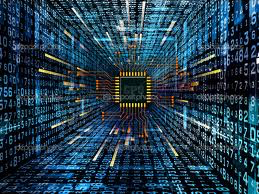 We are constantly looking to find ways to create new work, find new audiences and generally entice more people to get involved in the arts. We are researching the use of modern technology to inform, create and enhance our productions and projects. We are investigating gaming, digital video projection, video mapping, Vlogging, Twine and various other areas of the digital arts to find new ways to produce performance, attract young people to cross the threshold and to encourage a wider appreciation of the arts.
We are co-producing, with Third Party Productions, the timeless classic, The Sagas of Noggin the Nog which will tour from October 2015. I Have Lost Myself … is our brand new project that investigates Alzheimer's disease that has a work-in-progress performance at Theatre Royal Margate in May 2015. The Man in the Wide-Awake Hat: Pugin's Gothic Adventures a production which looks at the life of AWN Pugin, architect, designer and polymath, will tour next year (2016). And we also have plans to run workshops, masterclasses and other arts related events throughout the year, here in Thanet and beyond.
Now, here's the rub … it all costs money … we have attracted funding from various sources over the last few years and have made those small amounts of cash go a very long way but we are always looking for more. So, if you can help in any way, do get in touch or you could treat yourself to a Mischievous Theatre 'Fruit of the Loom' top quality T-Shirt at the extortionately expensive price of £30 … that works out at roughly £10 for the T Shirt, a few pounds for postage and packing and £15+ as a donation to Mischievous Theatre!
They come in small, medium, large and extra large and are in Wonderful White or Outrageous Yellow and …
… they have a nifty little Theatre exclamation mark! What could be more attractive?
If you would like to purchase the above mentioned sartorially elegant Mischievous Theatre! T shirt … e mail me at clive@mischievoustheatre.co.uk If you live somewhere other than the UK we might have to add a few extra pounds to the bill to cover postal costs … but "You're Worth It".
http://theatreroyalmargate.com/event/i-have-lost-myself/
http://brightonfestival.org/event/5917/the_sagas_of_noggin_the_nog/
nogginthenogblog.wordpress.com
https://thewideawakehat.wordpress.com